Wolf monitoring
The wolf is listed in Annex II and IV of the Fauna-Flora-Habitat Directive (FFH Directive 92/43/EEC). Accordingly, its conservation status must be monitored, i.e. meaningful monitoring must be established. The main results of this monitoring must be reported to the European Commission every six years (Art. 17 of the Habitats Directive). Important parameters in these reports include the occurrence area and population size as well as the trend of these parameters. In 2009, standards for the monitoring of large predators in Germany were developed (Kaczensky et al. 2009) and revised (Reinhardt et al. 2015) as part of the R&D project "Grundlagen für Managementkonzepte für Großraubtiere in Deutschland - Rahmenplan Wolf". It stipulates that the parameters of occurrence area and population size are to be surveyed annually. Once a year in Germany, the persons in charge of monitoring wolves, lynxes (and bears) in the individual federal states meet to evaluate the data and to obtain as complete a picture as possible of the current situation of these animal species in Germany. The results are annual occurrence and territory maps for wolves and lynx in Germany and a summary of the current status.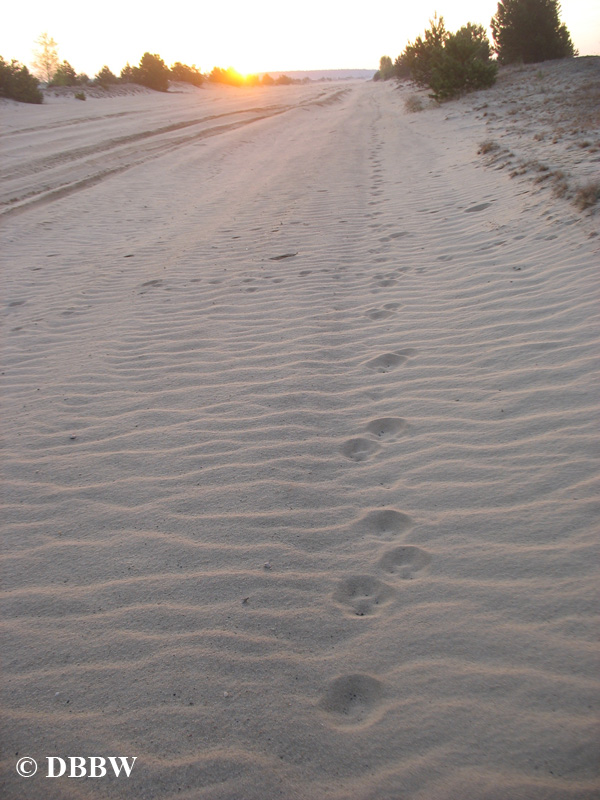 Both active and passive methods are used in wolf monitoring. The latter include the recording, evaluation and archiving of all information reported by the population, for example visual observations. Wolf observations are accepted by the institutions responsible in the federal states. Such information can be an important indication of where active monitoring needs to be intensified. However, the main part of the information is actively collected by various monitoring methods. A combination of the search for presence information, genetic analyses and the use of photo traps has proven successful.
Due to its federal structure, the responsibility for monitoring in Germany lies with the Länder. The evaluation and evaluation of data has been standardised by the monitoring standards. How the Länder organise wolf monitoring and which methods are applied with which intensity is a matter of the sovereignty of the Länder and varies accordingly.